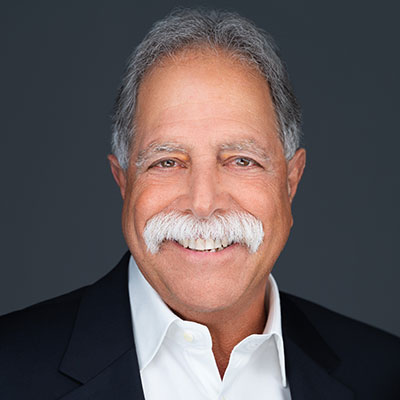 Edward Masi
Partner, President and Chief Executive Officer
Ed Masi is Seawood Builders' president and CEO. He is regarded as an industry leader and innovator. Over the course of a career spanning four decades, Mr. Masi is credited with pioneering implementation of kaizen philosophy in the construction industry.
Under Ed's leadership, Seawood Builders has successfully completed well over $1.5 billion in construction projects.
Kaizen is at the core of Seawood's business philosophy, which Ed describes as the company's pursuit of continuous improvement. One of the most notable kaizen principles is that big results come from many small changes accumulated over time. This is evident in Ed's passion for building, which began in the 1970s restoring Victorian homes in San Francisco.
To this day, Mr. Masi credits the first five years of his career as a woodworker and carpenter with the foundation of his unique construction industry perspective. More than paperwork, charts, and endless documentation, Mr. Masi places the company's emphasis on project scheduling and successful execution of all the trades, resulting in a superior quality and design product.
The crowning example of Kaizen at Seawood Builders remains the MBNA project in Boca Raton, Florida; a three-story, Class A office building with an attached six-story parking garage. The 334,000-sf project was completed in an unprecedented 146 calendar days. MBNA remains the kaizen/superintendent-centric gold standard model in the region.
Over the years, Ed has created a corporate environment of integrity, high moral standards, and transparency, which permeates all company levels. Under his leadership, Seawood Builders continues to build, grow, mentor, create, and motivate people to achieve their best.
Ed is the first three-time chairman for the Juvenile Diabetes Research Foundation (JDRF) and, to date, has raised millions for this and other charities.